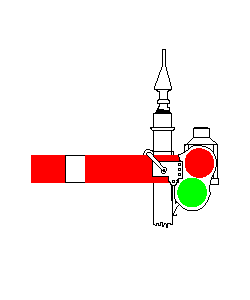 February 2020

The 'Fourth' Bridge is progressing well with the first coats of paint applied. Its looking great team, well done.

January 2020

The New Year started with major maintenance work on the 'Fourth' Bridge, pun intended as it is the 4th bridge on our railway !

A team started by removing the track over the bridge in order to assess how much rubbing down was required. It was soon evident that the main girder which supports the track was sound apart from surface rust so the rubbing down began.
However, the parapet supports required a lot of work so it was decided to replace them all with new steel which was ordered and duly delivered.
The bridge is now taking shape again with new steel and the first coat of undercoat paint has been applied to the beam and we hope for dry weather so that the painting can continue and the remaining parapet replaced and welded to the supports and the track refitted.
The team are doing a great job and the inspection routine which we have in place has proven to be effective in recognising that remedial work was necessary.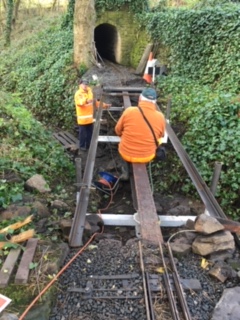 For earlier news items please see the previous News Pages and the News archive which contains items up to November 2012